Interested in learning more about Teal?
Bruce Peters and Cheryl Adas would love to come talk to you about how you can move your organization towards a Teal organization. Fill out the form and one of them will be in touch to set up a meeting.
---

Facilitative Leadership Program (FLP)
FLP V
Dates:
June 27, 2017
July 11, 2017
July 18, 2017
Location: ITX, 1169 Pittsford Victor Rd #100, Pittsford, NY 14534
Time: 8:30am -1:00pm
---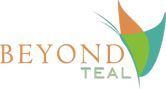 CULTURE, STRATEGY & PROFITS
Unlock the potential
How do I unlock the potential in each of us in my organization?
Become a Teal organization - start your journey today!
Beyond Teal has designed a program that will kick-off your journey to creating the organization you want to be a part of for the rest of your career.
Learn about Teal concepts
What teal organizations are doing
What you can do in your organization to unlock the human potential