Interested in learning more about Teal?
Bruce Peters and Cheryl Adas would love to come talk to you about how you can move your organization towards a Teal organization. Fill out the form and one of us will be in touch soon to set up a meeting.
---
LEADING SOCIAL INNOVATION
Thursday, Nov. 9

from

9:00-10:20 PM
Master's students at American University's School of International Service. The course is in the Social Enterprise program.
---
FACILITATIVE LEADERSHIP PROGRAM (FLP)
Building a Culture of Leadership and Accountability
"For people willing to look inside themselves, the Facilitative Leadership Program provides a unique practical framework for understanding leadership and improving your leadership skills. The skills and strategies taught in the class will make you more effective in all of your interactions not just at work.."
Robert Robert T. Smith III, P.E., Director of Marine and Nuclear Products, Graham MFG
**NEW** Module called Creating & Guiding Self-Led Teams, based on the principals of Teal and Self-Led and the
Belbin Team Role Analysis-including team role strengths and weaknesses.
FALL FLP CLASSES
Location: The Country Club of Rochester, 2935 East Ave, Rochester, NY 14610
FLP VI
October 25, 2017
November 1, 2017
November 8, 2017
For other potential program options, for both public and internal organization-wide programs, please contact us directly at info@beyondteal.com
---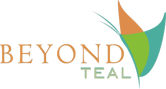 CULTURE, STRATEGY & PROFITS
Unlock the potential
How do I unlock the potential in each of us in my organization?
Become a Teal organization - start your journey today!
Beyond Teal has designed a program that will kick-off your journey to creating the organization you want to be a part of for the rest of your career.
Learn about Teal concepts
What teal organizations are doing
What you can do in your organization to unlock the human potential
Hear from a local company going Teal. Optimax, a Rochester success story, will be discussing their paths in implementing self leadership and teal concepts.
DATE: contact us for the next scheduled date
LOCATION: THE COUNTRY CLUB OF ROCHESTER, 2935 East Ave, Rochester, NY 14610
REGISTRATION FEE: $95.00