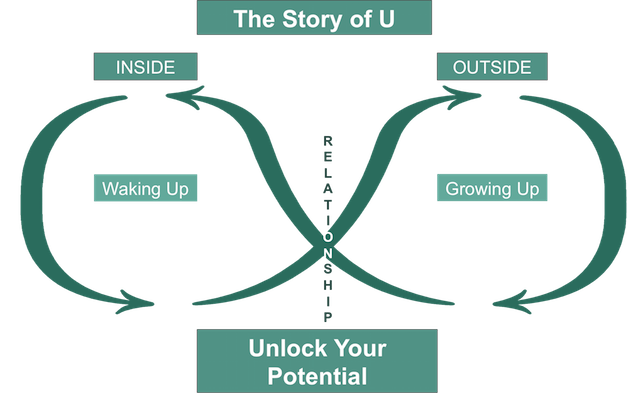 Your life in the Third Act
"Populations are aging across the world. This global demographic shift promises great opportunity—and challenge—in the decades ahead. No institutions have a greater stake in the changing demographic frontier than businesses, large and small, that have an integral role to play in realizing the upside of the new and unprecedented human longevity." Milken Institute Center for the Future of Aging
You're the author of your life
Like any story, life has a theme! What is the theme of yours? What role will you play? Your role in life can only work if it's designed around the very essence of you.
There are five stages to creating your life's story. It does not matter your current age, although the older you are, the less time you have dawdle. To all those who asked me, what can I do? Here are the stages to think about:
Setting the Stage. Identify where you are in life as an individual and where we are as a society because the two are intimately tied together. Learn to strategize your life with techniques utilized by design engineers.
Where Have You Been? How to self-assess your life's aspiration, thoughts, efforts, and actions. You have knowledge! Discover and use the wisdom you've gained from your life experiences.
Where Are You Now? Identify your current level of adult development and maturity and what that means for your daily choices, actions, and desires.
Where Do You Want to Go? Using your new knowledge perhaps your direction has been realigned? Perhaps the role that suits you best is not in the story the way you're currently authoring? That old adage of "finding your way?" You found it!
How Do You Get There? Everyone's toolbox is different. You need a custom-crafted skillset … and you may already possess it.
Ready to step out of the uncertainty and join the conversation?
Want to avoid dead ends and take advantage of the assessments, support, tools, and questions that come with decades of research and experience with hundreds of professionals, business leaders, and progressive thinkers in their respective fields? We've created a workshop, The Story of U to help you do just that.
The Story of U is a one-day workshop that addresses each of the stages (1-5) outlined above. Join us on
The Story of U
The Country Club of Rochester
(fill out the form on this page to register. We will invoice you via PayPal)
---
Is the Story of U for me?
Consider these statements to see if this workshop is what you are looking for:
I am going through a big transition in my life and want to be prepared for it

I am planning on retiring soon and am not sure what to do next

I am going to live to a ripe old age and am not sure what I'm going to do with all that time

It would be helpful to hear what others are going to do with their time left

I'm looking for something new and don't want to take a break before I know what it is

I've been looking for a program to help me through a transition

I'm not doing what I want to do, but I'm not sure what it is I want

I want to leave a legacy and what I'm doing now is not it