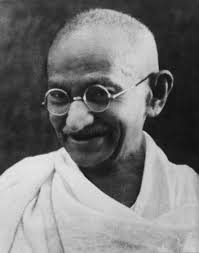 Your beliefs become your thoughts,

Your thoughts become your words,
Your words become your actions,
Your actions become your habits,
Your habits become your values,
Your values become your destiny.
--Mahatma Ghandi
These are interesting times, we live in. The validity of science along with the assertions of alternative facts, fake news and vociferous name-calling are common currents in the daily flow of information. Whatever color your political stripes may be — anger, accusations, and regular doses of flagrant self-righteousness are abundant across the citizenry.
The rawness of emotions feels a little disorienting, doesn't it? Like somehow, we've all been transported into a strange, new realm. It should feel disorienting. We're living a script right out of science fiction.