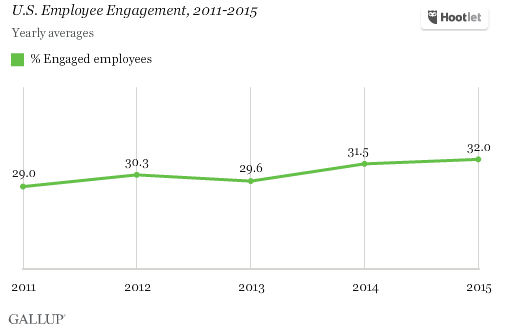 Engagement or Performance?
The business community is concerned. Since the year 2000, Gallup has tracked employee engagement and has found that less than one-third of U.S. employees have been engaged in their jobs and workplaces during the last 15 years. Expand that to global measurements and the numbers drop to less than 10 percent.*
My consulting practice backs up Gallup's reports. We asked individuals in leadership roles this question: What would a virtuoso in their role be doing for your company on a daily basis? The answer? Collectively, employees spend less than 10 percent of their time on the functions and activities that emphasize their level of genius and skilled talents.