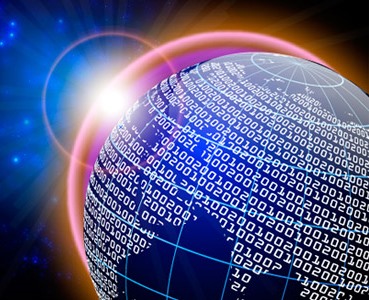 Let's stop and think about doing business in a digital world. At first glance one might conclude that creating a company in a technological world, one that invites opinionated conversation, will involve a whole new focus. After all, the tools and tactics have changed. Convention has been toppled like a brick building in a tornado. Today's youthful leaders, of all ages, do business on their yachts, or in their basements, or on their back yard decks. Offices are open spaces with video game machines and free lunch. No ties, thank you.
Is that how it's going to be for the long haul? Business casual given way to jeans and T-shirts? Maybe. Maybe not.
You still need core values. You still need focus. You still need advice. While today's leaders can dictate their strong core values until they are blue in the face, on blogs and Facebook and Twitter, the words will fall on deaf ears if those very same leaders are not able to discuss those values not only with their employees but with their customers, too—in language that transcends the B-school mentality.
But, have the basic tenements of business changed? Really?
We have explored that idea in our WCEOhq-Radio show, with leaders from non-profits and for-profits. We've asked those life-changing questions – some from you, and some that I have challenged leaders in the Upstate NY area with, these last few years. The conversations were pointed, specific, and authentic. We don't believe in the paint-by-number kind of leadership focus. We don't buy the "Top 10 Ways" to do anything. We don't believe in hiding behind a company mission and vision. We believe in statements that support reality.
Experience has taught us that leadership is an active verb, not a passive diploma displayed on the wall of some fancy corner-office. It's more than walking off a stage with an MBA or a PhD.
And still, we wonder – is leadership in a digital business world intuitive—is it part of a person's heritage? Are the Kennedy's born leaders? Is it part of a personality trait? Is a type A personality more likely to succeed, than others? Is it gender based? Are women the new face of leadership in a world embracing entrepreneurship with a vengeance? Stats certainly show that women are outpacing men in starting new companies.
Leadership in a digital world, then, is complicated, unsure, full of opportunity and pitfalls, no guaranteed outcomes no matter how smart you are and it's not something you can box up and sell (although many do, and many poor souls fall prey to the paint-by-number model). Rather, it's a focus on results, on people, and on communication.
I like to say, "It's not the recipe, it's the cook." How do you feel about that? Do you relate? What are you cooking up at your end?
Learn more about leadership by downloading my Facilitative Leadership Program (FLP) information.